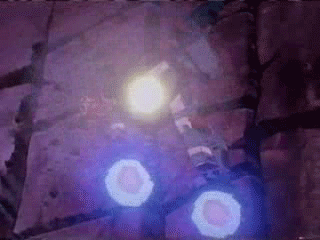 Created by
Professor Algernon
, and mounted on
J.T. Marsh
's
E-frame
, the Solar Flare is a weapon of truly awsome ability. Utilizing some form of radiant energy, the Solar Flare releases a pulse wave of energy in all directions, seriously damaging and destroying any targets within range of the pulse. The Solar Flame is even capable of vaporizing solid rock. The only drawback of this weapon is its considerable power drain, limiting it to one, possibly two uses per engagement.
Ad blocker interference detected!
Wikia is a free-to-use site that makes money from advertising. We have a modified experience for viewers using ad blockers

Wikia is not accessible if you've made further modifications. Remove the custom ad blocker rule(s) and the page will load as expected.