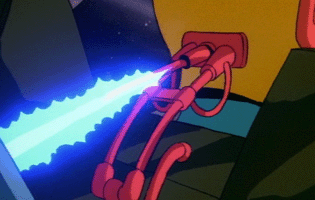 The primary point of connection between an
E-frame
and its pilot, the cyber-jack is a computerized connection at the back of a pilot's neck. It allows the neural impulses in the pilot's brain to be translated into digital commands for the
e-frame
. In effect creating an extension of the pilot's own body, the cyber-jack allows an
e-frame
to perfectly mimic his or her movements.
However, the interface is touchy and difficult to master. When the Pirates first began training on E-frames, all of them encountered a great deal of difficulty controling them, being unable to even hold a formation during flight.
Later, when Hallas engaged a Neosapian scout, he became so focused on aiming that he lost control of his e-frame and went tumbling through space.
Ad blocker interference detected!
Wikia is a free-to-use site that makes money from advertising. We have a modified experience for viewers using ad blockers

Wikia is not accessible if you've made further modifications. Remove the custom ad blocker rule(s) and the page will load as expected.