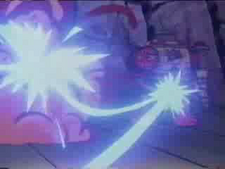 A development of
Professor Algernon
, in cooperation with
Pirate
technology, the Chain Lighting is an energy based weapon mounted on
Maggie Weston's
Field Repair E-frame
. It forces a large energy conduit at its initial target, but there is so much energy in the initial strike that it will literally jump from one target to the next. Hence, an
E-frame
pilot can use the Chain Lightning to destroy several targets in a single attack even if they are out of sight of the pilot.
Ad blocker interference detected!
Wikia is a free-to-use site that makes money from advertising. We have a modified experience for viewers using ad blockers

Wikia is not accessible if you've made further modifications. Remove the custom ad blocker rule(s) and the page will load as expected.